02
The Town to Meet Whales
A Chance Meeting

〜Whale Watching〜
Have you ever met a whale? People say that "When you meet a whale your life will change." Is it true? 50 million years ago, evolving from the land to the sea, having the largest bodies on Earth, whales are not only enormous, but have mysterious abilities, behaviors, and intelligence comparable to humans. We can't help but be interested in them. Will your life really change? Why don't you come and see?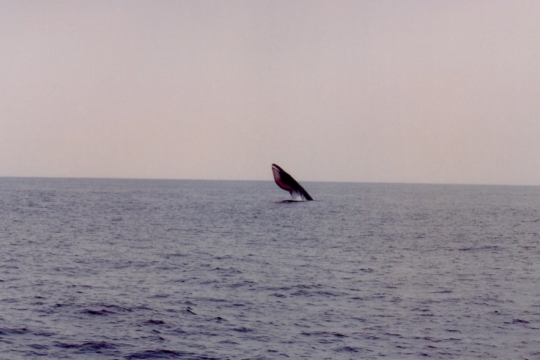 The Lady of the Sea

〜Bryde's Whale〜
In the Tosa Bay, on the south side of Kuroshio Town, lives a type of baleen whale, Bryde's whale, a species of the Rorqual family. Bryde Whale is known as nitari-kujira, the look-a-like whale. It's a odd name. It came to be confused with rorqual(nagasu-kujira) and that's how it came to be called nitari-kujira, the look-a-like whale. In addition, it often swims with schools of katsuo (bonito) and it is also called katsuo-kujira (bonito whale). It is also known as the "sea lady" for its graceful appearance.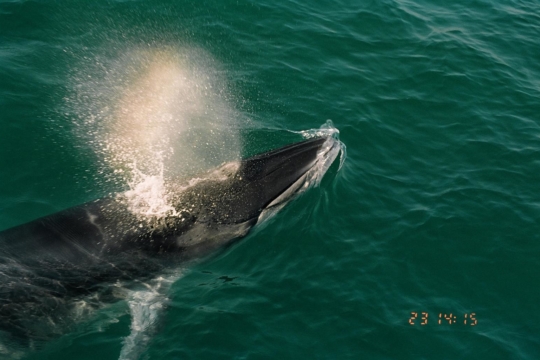 Kuroshio Adventure

〜To the Center of the Kuroshio Current〜
Tosa Bay fosters many creatures besides whales, such as the short-beaked common dolphin, the bottlenose dolphin, and the Risso's dolphin. Your guide is a real fisherman who knows all about Tosa Bay. In a fishing boat rushing out into the ocean spreading as far as the eye can see, you can feel the immensity of the world. Suck in a chest full of freedom like you could never taste on land. You should come experience Tosa Bay and meet its inhabitants at least once in your life.